Trumped Up Claim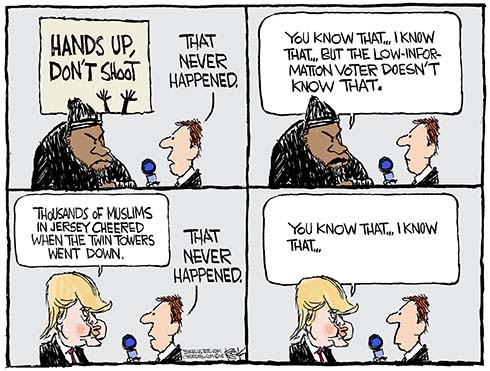 Donald Trump says that on 9/11/2001 he saw on television "thousands and thousands" in Jersey City cheering the attack on the World Trade Center. Only problem is, no one can find the video. It's a trumped up claim.
More Trumped up Claims
That reminded me of claims by Congressional Black Caucus members that frenzied tea partiers shouted the "n-word" at them as they crossed the street to vote for Obamacare in 2010. There was plenty of video of the event but no "n-word" was ever found. That didn't stop the story from spreading.
Same goes for the "hands up, don't shoot" narrative that sparked the riots in Ferguson and lives on to this day. It never happened.