Hillary Fixes Wall Street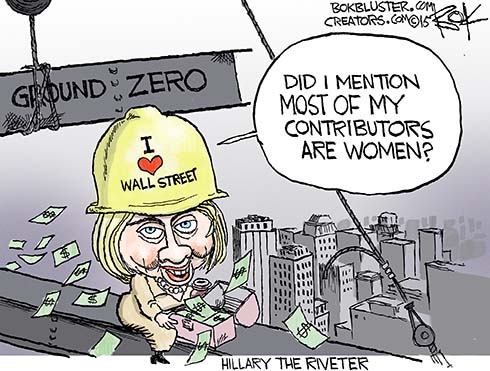 Hillary didn't appreciate Bernie Sanders' comments about her millions and millions in contributions from Wall Street. Bernie thinks big shot investment bankers expect a return on their investment in Hillary.
Hillary took offense. She said Bernie had questioned her integrity. Who doesn't?
Hillary immediately threw down the gender card, claiming most of her contributions come from women. Then she played the 9/11 card. She reminded us that she was a Senator from New York. And  that New York had suffered an attack by Islamic, well, terrorists on 9/11. And that the attack happened near Wall Street. All that money was for Wall Street repairs.