Golf Outing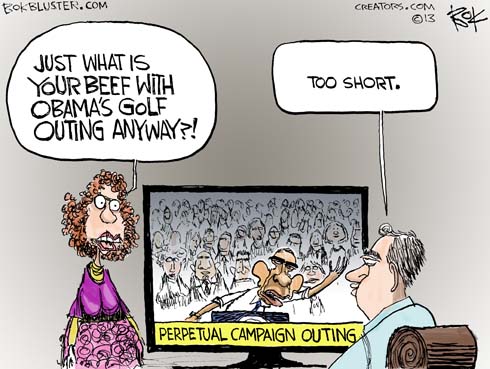 The president's golf outing with Tiger Woods in Florida was upsetting to journalists because he wouldn't give them the time of day. Others were upset because they believe he wastes too many days playing golf.
Not me. I enjoyed a few peaceful days without President Angry Man in my face ranting about Republicans firing teachers, killing Head Start andpoisoning the environment.
Alas, not only is he back now, the Obama Moment has been made permanent and forever with the new 501(c)4,  Organizing for Action.